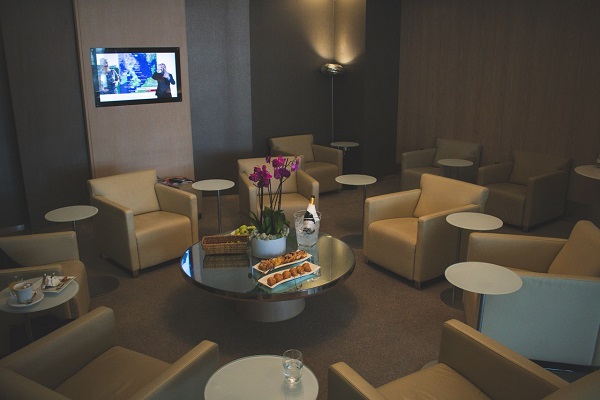 Reasons to book an Airport Lounge
Let's accept it! Traveling by plane is not relaxing as it used to be. A decade ago, we could take many bags on board with us without paying extra charges. The stress at the terminal about missing our flight was never there. We never felt disconnected from the world at the airport. But now we have to cope with all of these stressed-out situations at the airport. Therefore, it becomes a necessity to book an airport lounge to make flying safe, comfortable, and relaxing.
An airport lounge is a peaceful oasis in the mid of the sweltering airport desert. It offers comfort with a quieter environment, comfortable seating, free internet, work booths, a food area, and family sitting. Whether you are travelling for leisure or business, these services help enhance the airport experience. Travelers from any class can take the services of an airport lounge. The only thing a traveler needs to do is to book an airport lounge.
Here we give you all reasons that make you consider booking an airport lounge before planning any onboard trip.
1. Relax in the middle of fuss at an airport terminal
Lounges have been designed to provide all the facilities to create a perfect relaxing environment. They fetch the travelers away from the hustle and bustle of the airport. In addition to this, they also enforce social distancing measures to make the place safe during a pandemic. Of course, travelers will also enjoy comfortable seating, where they can also take a quick nap before boarding. For a more peaceful experience, some lounges also have a quiet area to keep the traveler away from noises.
2. Enjoy tempting food before you board
No one likes eating plane's food, so why not have a proper meal before you board? Many lounges provide food and drink services to make the traveler satisfy their cravings. They offer hot and cold options to provide variety in food. Some also have the proper tented bars to provide little stronger drinks. Especially with the ongoing pandemic, lounges can be the perfect pick to have safe food without being in a crowd. These food and drink facilities make the airport experience enjoyable and luxurious.
3. Get child-safe environment
Travelling with kids is itself a challenge, but you can make it easy by simply booking an airport lounge. Some lounges have special game rooms to keep the kids busy in fun games. Different family-friendly activities are also available to entertain the little kids with their families. In the family booths, smart TV or television is also accessible to provide more means of entertainment. If your flight gets delayed, you can beat your boredom by spending your time at a lounge.
4. Make your urgent work done at Airport
All lounges provide free WiFi service to let you connect with the world. Therefore, you do not need to worry about internet connection when being at an airport. This service helps people who work remotely and need the internet to finish their work. Some lounges also provide business areas to give a dedicated place for business people. People can access proper work tables and printing facilities there to easily complete the work while waiting for boarding. This facility helps many business travelers who cannot waste their spare time at the airport. The charging ports are also available here, so traveler can also easily charge their phone, laptop, or other devices during their long-scheduled travelling.
5. Cost-effective services:
Buying things individually at the terminal will cost higher than buying all-inclusive services in the lounge. Thus, it is a cost-effective approach for people who want to make their flying experience luxurious within a low budget.
Our Recommendations for Airport Lounge:
Aspire Lounge at Manchester Airport:
Aspire Lounge is located at Manchester Airport at terminal 1. It is one of the cheapest lounges that provide many services at an unbelievable cost. The friendly and cooperative staff makes their services more satisfactory and enjoyable. It offers proper work booths, family booths, a food, and drink facility, free internet, and quiet zones. You can also book it when you are travelling with children because it can provide a family fun experience. Timing of Aspire Lounge is 04:00 – 21:00 (April – October) and 04:00 – 20:30 (November – March).
My Lounge at Gatwick South:
My lounge is situated at Gatwick South terminal and it is famous for its family-friendly environment. It provides a super relaxing area for families at the airport before their flight. It also has beautiful outdoor traces that provide a breath-taking view of the airport's outside. Users can also make fresh pancakes by using a smart pancake machine there. In addition to seating and food facilities, the PlayStation and table football area provide fun family time. It also offers a free wifi connection to keep the passenger connected to the world. Timing of My Lounge is 04:00 – 15:00 (Mon-Weds) and 04:00 – 16:00 (Thu-Sun).
Plaza Premium Lounge of Heathrow:
Heathrow has established Plaza Premium lounge with private resting suites. It facilitates with proper bathroom, free wifi, quiet area, freshly made food, fully tended bar, Smart TVs, comfortable seating, and more. All of these facilities make it a good option for business and leisure travelers. You will find it at departure near Gate A16 at Heathrow. The opening time of plaza Premium Lounge is 05:00 – 21:00 (daily)
Escape Lounge at Stansted
Escape Lounge can be seen right after security at Stansted Airport. It features a cozy and relaxing ambiance for people who want stay before a long flight. It has super cooperative staff that keep every customer happy and satisfied with their great hospitality. You will find delicious food options with complimentary drinks, newspapers and magazines to read, Wifi connection to stay connected, TVs for entertainment, and more. The service time of Escape Lounge is 05:00 – 18:00 (daily)
Clubroom Lounge at Luton
Clubroom Lounge provides luxurious services to bring a first-class experience to passengers. You can spend some time there to make your spare time relaxing. A dedicated waiter for every family ensures that the family can enjoy everything with a great experience. Proper three-course meals, unlimited wifi, newspapers, magazine, relaxing seating, etc. make the experience worthwhile having for every traveler. The opening time of Clubroom Lounge is 04:00 – 22:30 (daily).
Article credit goes to The best web development company in UK, web design company in UK, and digital marketing agency in UK also work with these airport lounges to provide the online platform for their online business development. The best WordPress web designer in UK and WordPress Developer in UK ensure that airport lounge booking can be made through online means. Whereas, Digital marketing services in UK help promote airport lounge facilities on different digital media platforms.