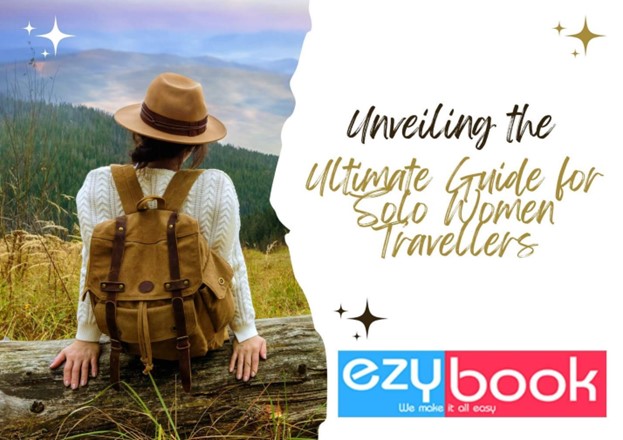 Unveiling the Ultimate Guide for Solo Women Travellers
Travelling is something most people like to do with a group of friends or family. However, some people don't have many friends or wish to explore the world on their own.
No doubt, travelling alone delivers access to the world, which is not available in other forms. Solo travel can be an incredibly rewarding experience, especially if you are a woman.
All women should travel alone at least once in their lives, as it unlocks a new level of self-confidence and independence. It allows you to explore new places, meet interesting people, and discover yourself in the process.
However, solo women's travel also comes with some challenges and safety concerns because there are bad people in all parts of the world.
For a long time, women have been trapped in some common myths related to solo travel, such as never telling your real name, not smiling at strangers, not trying to make any friends, and much more.
But if doing nothing fun is allowed during a solo woman's trip, then what is the point of wasting your money on travelling?
Well, with all that said, we are not saying that safety tips for women travelling alone should be ignored at any cost.
Benefits of Solo Women's Trips:
Everyone wants to travel for the thrill and adventure associated with travelling, but there are numerous benefits to embarking on a solo journey.
When embarking on your solo adventure, make sure to compare and pre-book exclusive airport parking deals via Ezybook. Enjoy a stress-free start to your vacation by choosing from a range of convenient and secure parking options.
Stepping Out of Your Comfort Zone:
We don't realise it, but we tend to live most of our lives inside our comfort zone. Disclaimer: Nothing good happens if we can't step out of our comfort zone.
Solo women's trips allow you to challenge your abilities in new and exciting ways. Once you step out of your comfort zone, you will be able to do new things that you once thought would be impossible.
You eventually gain a sense of independence, self-confidence, and resilience that will last even after the trip is over.
A Trip to Self-Discovery:
Solo travel offers an efficient opportunity for self-discovery. While you are away from the distractions and responsibilities of everyday life, you will have the chance to practise your goals and purposes.
It also helps in building decision power as you get to decide where to go, what to see, how to handle people, and how to flexibly change your plans as you want.
Sometimes travelling with your close friends or partners can also turn into a devastating experience when your plans don't align with theirs or your travel style clashes.
But, when travelling alone, you get to be your own boss. You eat whatever you want, spend money your way, and socialise according to your personality.
Your friends and colleagues are used to your daily maintenance standards, such as straight hair, perfect makeup, and dressing style. If you are tired of these oppressive beauty standards and are thinking of a change, then long-term solo travel is a great opportunity.s
You can take a break from daily make-up and waxing, forget the fashion trends, and experience what you want to wear because no one can judge you.
Meeting new people:
Travelling with friends is fun, but you don't get to experience different cultures and meet new people as you spend the most time with your friends.
Solo women travellers get the chance to connect with locals, make new friends, and learn their perspectives. Moreover, travelling alone is truly empowering, as it allows you to break free from societal expectations.
If you have a hard time connecting with people or having a conversation, then try a solo trip. Travelling alone forces you to converse with new people who eventually become friends.
Travelling alone doesn't mean you are lonely. You might find many other women travelling alone; if you want, you can count them as your travel buddies.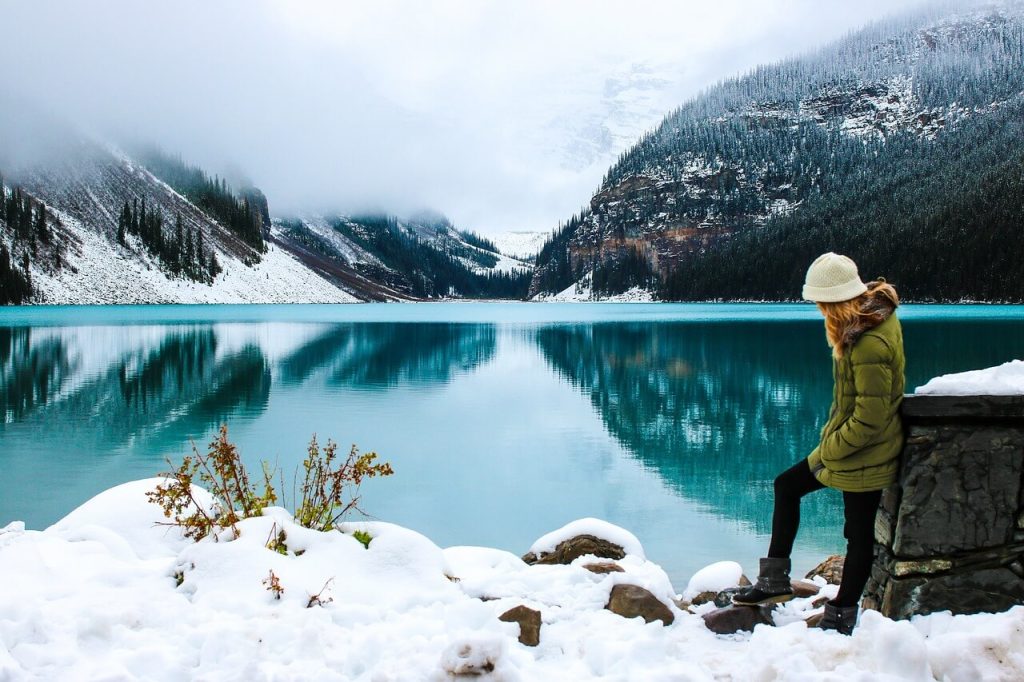 Top Destinations for Solo Women's Travel
Whether it's your first solo trip or you have been travelling alone for quite some time, safety should always be your top concern.
Many destinations worldwide are safe, welcoming, and ideal for solo female travellers. Here are some of the top destinations that you might want to consider for your next adventure:
1) New Zealand
For someone who loves adventure and nature, then New Zealand is the perfect place for them. With its breathtaking natural scenery and adventurous spirit, New Zealand is a popular destination for solo female travellers.
It's the fourth safest country in the world to travel to, and some researchers even claim that New Zealand is the safest country for women in the world.
2) Iceland
As the name says, about 15% of Iceland is covered with ice. At one point, you can discover ice caves; on the other side, you can experience more than 20 active volcanoes.
From hiking glaciers to soaking in hot springs, there are plenty of outdoor activities to keep your solo trip enjoyable.
Iceland is also known for its friendly locals and ranks among the countries with the lowest crime rates.
If your journey commences at UK Airports, it is recommended to evaluate the airport parking Gatwick options provided by cost-effective services, such as Ezybook, for comparison purposes. Your car will be parked in a secure lot so that you can travel with peace of mind while you're away. And when you return from your trip, your car will be waiting for you at the terminal, so you can quickly and easily get on your way.
3) Costa Rica
If you are not a fan of snow and cold places, then Costa Rica is one of the perfect places for a solo woman traveller. It has lush rainforests, stunning beaches, and several tourism initiatives.
It's the perfect place for solo female travellers seeking adventure. Whether you're ziplining through the jungle or relaxing on a beach, Costa Rica is a paradise for nature lovers.
Costa Rica also ranks among the safest countries in the world, and the people are accommodating.
Tips for Travelling Alone for Women
So, let's explore a collection of realistic travel tips specifically curated for women, ensuring safe and enriching experiences on their journeys.
Research the place where you are going:
Having a basic knowledge of your destination is a must, especially when you are travelling alone. Before you go, research your destination thoroughly, including local customs, safety concerns, and any travel advisories.
You can watch YouTube videos to get more insights, and you will be able to discover some new places and things to make your journey more enjoyable.
This will also give you a good knowledge of the local customs and rules for tourists. You can check government travel advisories for your destination to stay informed about any potential risks or safety concerns.
Also, make sure to learn some basic phrases in the local language so you don't have a problem with basic communication.
By taking the time to research your destination, you can avoid potential risks and have a smoother, more enjoyable solo trip.
Always try to stay connected:
As a solo traveller, you should always stay connected for safety concerns. The first thing you should do after reaching your destination is get a local SIM card for your phone. This will help you stay connected without incurring high roaming charges. You can purchase a SIM card at most airports.
During your trip, there might be some places with no signal availability, such as hiking trails, so you should avoid visiting those places. If you wish to go there for adventure, plan with a group.
Download offline maps and navigation apps like Google Maps to help you navigate to your destination without using data or wifi.
You would need maps throughout the day to roam around, and offline maps can be incredibly useful if you are in an area with poor connectivity. Don't forget to carry a power bank to charge your phone when on the go.
Learn to Observe Your Surroundings: Solo Female Travel Safety Tips:
Everyone has the instinct to know something is wrong in their surroundings, but most of us choose to ignore it. Solo women travellers should always stay alert and aware of their surroundings at all times.
Be mindful of any suspicious behaviour or activity, and trust your instincts. If you feel uncomfortable or unsafe, move to a more populated area or seek help from someone you can trust.
Know your route, and avoid walking alone at night in unfamiliar areas. If you feel taxis are unsafe, then use public transportation.
Pack Intelligently:
Most solo female travellers ignore this and try to pack as much stuff as they can in their bags. First, make a packing list to help you stay organised and ensure that you don't forget anything important.
Only pack what you can carry easily. Make a handbag with all the items you will need frequently. Pack light and choose versatile clothing items that can be mixed and matched. Bring a small daypack for day trips and excursions. This can be used to carry essentials such as water, snacks, sunscreen, a power bank, and a camera.
Make sure to check the weather and pack accordingly. Also, leave some space for the souvenirs or clothes you may buy during your trip.
Participate in local events:
As a solo traveller, attending local events can be a good way to have fun. Research events and festivals happening in your destination before your trip. Check local tourism websites, social media, and event listings.
Attend cultural events such as music, dance, art, and food festivals. This gives you a deep understanding of the local culture and allows you to enjoy the party of your lifetime.
But remember to stay safe and mindful of the people around you during the events.
Make the bookings before your arrival:
Booking your accommodations and activities before arriving at your destination can save you time and stress during your solo trip. Only pack what you can carry easily. Make a handbag with all the items you will need frequently.
By booking in advance, you can guarantee availability for popular accommodations and activities, so you can avoid the disappointment of not being able to do your favourite activities.
Moreover, booking in advance gives you complete peace of mind during the trip.