Huge Flight Sale Launched by Ryanair Airline!
A total of 62 destinations has been added to offer, Venice, Krakow, Corfu,  Marseille, Ibiza, Hamburg and Milan all included!
If you are still a victim of January blues and are running a bit short of cash, then it would be a perfect time to plan a getaway. Thanks to Ryanair for launching a huge flight sale.
Ryanair has released cheap tickets for hundreds of destinations from UK airports up and down the country. Among these are the cheap one-way flight to and from Manchester airport, starting from £10. 62 destinations have been included in this wonderful offer.
Due to limited availability, you need to act fast and book as early as possible. Your travel time should be between February 2020 to May 2020. Check out the latest flight rates for different destinations here.
So what you are waiting for?
Hurry up, book your flight with Ryanair to one of your favorite destinations. Once you have booked a flight, then obviously you will need to arrange your airport park and when you are running low with the budget, then your ultimate preference will be to reserve an amenity at discounted rates.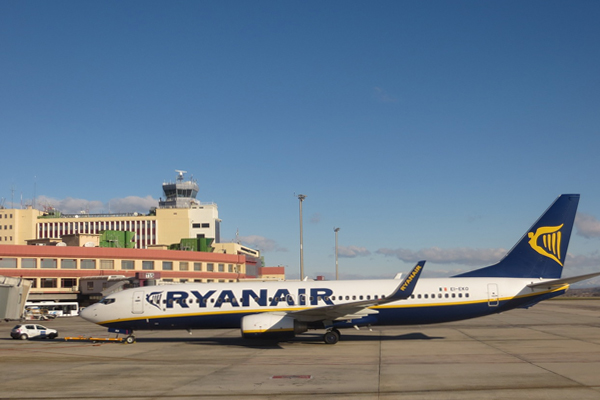 Image by Tieske (pixabay)
Image Source: https://www.needpix.com/photo/372958/airport-plane-ryanair
EzyBook has solved this issue and is offering discounted airport parking deals. Avail up to a 60% discount while booking one of our quality off-site parking operators. When you are travelling with small children, you must consider either meet and greet or valet parking, so that you get rid of self-parking troubles either with on-site parking or park and ride service.
When your budget is low and you don't want to compromise the quality factor, then park and ride proves to be the real blessing. You are instructed to reach the reserving plot, park your car before taking the shuttle bus to reach the airport.
There are a number of Manchester airport cheap parking deals, compare them before booking the most suitable one for your car.