Tried and Tested Tricks to Cope With Your Fear of Flying!
Air travel is a very frightening experience for those who are boarding the plane for the very first time. Those who are novice travellers, feel a great difficulty while planning their travel as they are not fully aware of lots of things, for instance; purchasing tickets, the best way to reach the airport, how to ensure a smooth beginning of your travel and successfully going through the airport security.
Sometimes the feeling of anxiety and stress overshadow them so badly, that entirely ruin their airport experience.
Are you planning your first air travel?
Don't be stressed, stay calm and make sure to book airport parking Luton in advance, to get rid of any last minute parking troubles.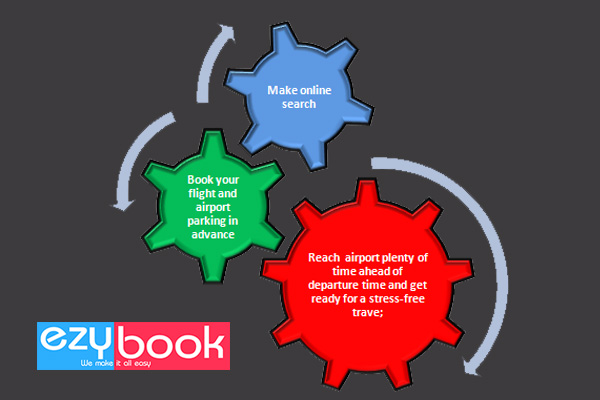 As a first step, buy your flight ticket soon after you have finalized your travel plans. You can easily search for details about different airlines and their rates through online research.
The internet gives you a lot of options to book your flight. You can easily compare the features and prices for every airline. Enter your destination and you will be provided with complete details of airfare for a specific place.
Once you have selected a particular airline for your flight booking, select the route and your preferred departure time. Proceed with the online payment instructions.
Soon after completing the payment, you will receive an email with your E-ticket number, confirming your flight booking. Note down the E-ticket number in your cell phone for future reference.
If you have booked a domestic flight, a photo identification card like a driving license will serve the best purpose. While for international flights, you need to carry your passport with minimum six months validity.
When you are done with flight reservations, head towards your travel packing. Check out the luggage allowance limit with your airline and make sure that your luggage does not exceed the limit.
You will have to pay extra charges in case your baggage crosses the allowed limit. Pack your carry-on bag carefully and keep all essential items in it for easy access.
It is recommended for first-time flyers to arrive at the airport with a good margin of time on the departure day. This greatly helps you to deal with any unexpected issue without risking your flight.
For domestic flights, it is advised to be at the airport 2 hours ahead of the flight, while for international flights the recommended time is 3 hours before departure.
Check out your boarding pass to find the gate number for your flight. You can also find it on the electronic displays containing flight information.
Find your gate with the help of signs and then wait for the gate agent to call for boarding. After boarding, find out your seat by checking the seat numbers mentioned above each row. Be seated and get ready to enjoy your first ever flight!
Find out latest airport parking deals from our quality smart parking operators. Compare the feature and prices for each option and then reserve the most suitable one for your car parking.