How to Take a Food Tour With Certain Allergies?
The very first thing that comes in mind while planning a trip is "FOOD". While heading for Italy, you would love to taste pizza or pasta, if you are planning a Paris tour, then you will be thinking about croissants, wine, and cheese. Those leaving for Germany will have beer and sausages in their minds. Consider beginning your travel with a perfect food tour.
Food tours not only give you a chance to explore a city, but also guide you with the best places to eat. The culture of a specific city is very well reflected through the cuisine of a place. Once you are in Rome, Paris, Copenhagen, London, and Amsterdam you can find various companies offering food tours.
Make an online search to find out food operators at your travelling destinations. Book meet and greet at Heathrow services to secure tension-free parking arrangements ahead of your flight at Heathrow airport.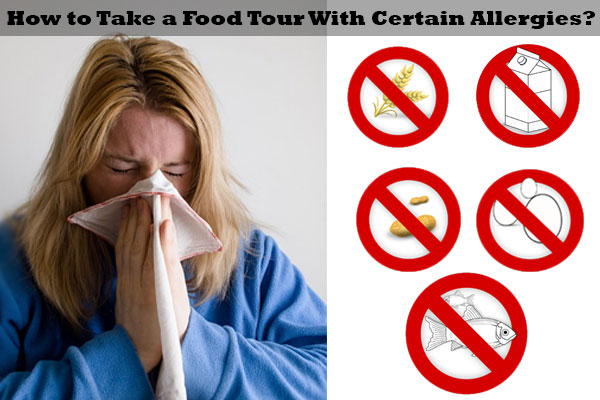 Image by Pixabay
Before booking a food tour, keep in mind these tips:
Identify your food allergy first and then inform your four tour operator, so that it can be dealt with at the destination. Like, when you have a peanut allergy, avoiding foods with peanuts will help you. For those with lactose allergy, might need a lactose pill to digest dairy foods
Read the food tour description properly to get an idea of what type of food they will be serving you during the tour. Only proceed with the tour if there are enough foods on the menu that you can enjoy
With specific food allergies, you must let your food tour operator regarding certain allergies, so that they can accommodate you with an alternative or can ask you to not book them when they have food menu not suitable to your allergies
If there are certain food that you can't eat due to certain allergies, and you are very excited about them, simply skip them and concentrate on other foods. If you have an allergy to cucumber, simply take it out of your sandwiches
Before trying a food, don't hesitate to ask about the ingredients used to get an idea if it doesn't contain something allergic for you
Never allow any food allergies/restrictions to stop you from taking a food tour while travelling. Mostly, the tour company makes arrangements to adjust the food menu according to your requirements. May you have all the fun on your next food tour!
For a stress-free and comfortable airport stay, check out the latest airport parking deals at EzyBook and secure your parking slot at earliest.