EasyJet Vs Ryanair – Which is the Most Budgeted Airline in 2020?
EasyJet and Ryanair are two European biggest and famous budgeted airlines. Both of them accommodate about 240 million passengers every year around the continent.
In this blog, we will be comparing these two airlines in terms of some operational statistics. Most of these figures have been taken from their 2019 website annual report.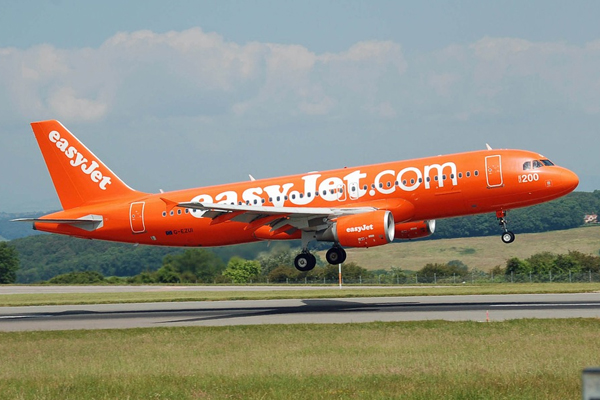 Image by skeeze
Image Source: https://pixabay.com/photos/airplane-aircraft-commercial-750743/
Easyjet, established in 1995, has its headquarter based in London Luton Airport, UK. Its inaugural flight was from Luton to Glasgow on 10th November 1995 via Boeing 737 aircraft. The first international route was London Luton to Amsterdam, which started in 1996.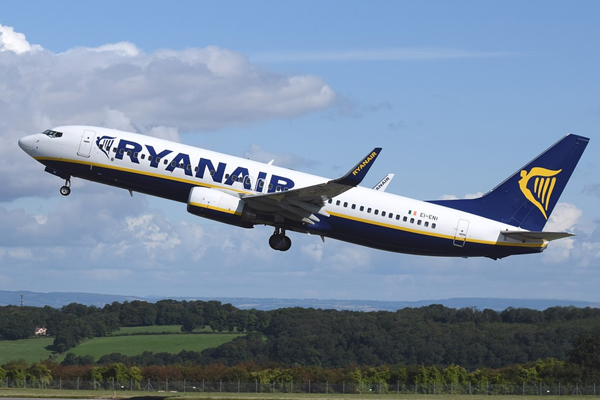 Image by skeeze
Image Source: https://pixabay.com/photos/airplane-aircraft-commercial-744876/
Ryanair, established in 1985 is headquartered at Dublin Airport in Ireland. The inaugural flight was made from Waterford to London Gatwick on 8th July 1985, via 15-seater Embraer EMB 110 Bandeirante turboprop aircraft.
Are you scheduled to take a flight from Heathrow airport for your upcoming travel.? Check out latest Heathrow cheap airport parking deals to pick the most affordable car parking option for you.
Airports and Routes
Easyjet has 30 bases, currently serving 159 airports with 1051 routes, with its main base at London Gatwick (LGW). Ryanair has 86 bases, serves 219 airports with 2100 international routes. Its main base at London Stansted (STN)
Website
Easyjet.com had an average of 22 million monthly visits between July-December 2019, ranking it at number 10 in terms of airline industry traffic.
While Ryanair's website average monthly visits are around 44 million between July-December 2019, ranking at number 1.
Passengers
Annually 96.1 million passengers travel via Easyjet, with 91.5% average load factor. It makes an average of 263,000 passengers in a day. That number may vary during the peak summer season.
About 142 million passengers fly via Ryanair every year with an average load factor of 96%. It makes an average of 389,000 passengers in a day.
AirCraft
Easyjet has 331 aircraft in its fleet, which includes 125 Airbus. Its aircraft are utilized for about 10.9 hours a day. While on the other hand, Ryanair has 455 Boeing 737 aircraft, utilizing its aircraft or about 9 hours a day.
Fare
Easyjet average fare is about  £52, while the average fare for Ryanair airline is about £32.
Luggage allowance: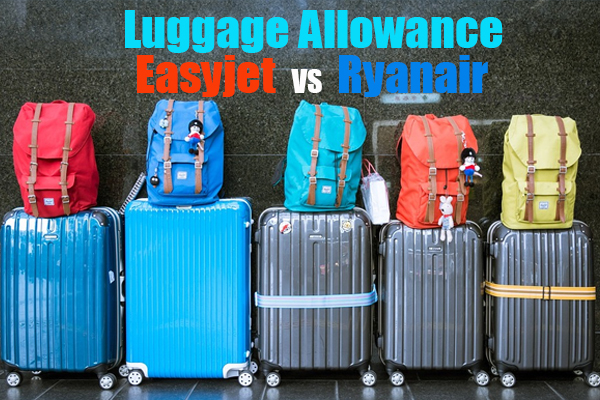 Image by tookapic
Image Source: https://pixabay.com/photos/luggage-suitcases-baggage-bags-933487/
Easyjet allows passengers to carry 1 bag without any weight limit. The bag's maximum dimensions should be 5 x 45 x 25 cm, with handles and wheels included.
Ryanair is also allowing bringing 1 carry on bag with 40x20x25cm  dimensions and it must be placed under the front seat.
Staff
The Easyjet staff members count is 15,000 in total with 4,000 pilots and over 9,000 cabin crew. While Ryanair has 16,840 staff members with 5446 pilots and around 10,000 crew members.
Summary:  Easyjet vs Ryanair
According to the figures, Ryanair can be considered a statistically bigger airline and its fares are also slightly lower than Easyjet and other competitors.
Both airlines must continue their operations and should even expand them, but following the UK's Brexit decision of leaving the EU, there are certain uncertainties regarding the airlines landscape.
So, which airline you will opt for your upcoming travel? Whether you choose Easyjet or Ryanair, don't forget to arrange your airport parking Heathrow in advance to get rid of any troubles on the departure day.
Disclaimer: The information presented might change with time; we try our best to provide the most up to date and accurate information though we are not liable in case of any inaccuracies.