Dealing with Parking Troubles Like a Pro!
Do you prefer reaching the airport in your own car?
But actually, it adds real trouble to your travel from the beginning, as it requires to make arrangements for your airport parking. A lot of troubles are being associated with the on-site parking because available parking space is not enough to meet the requirements of the passengers.
Image Source: https://www.freeimages.com/photo/no-parking-1426520
Passengers do waste a lot of time to find out a suitable parking space for their vehicles. Sometimes you secure a spot for parking that is far away from the terminal and it becomes extremely difficult to drag the heavy baggage back to the terminal especially in case you are accompanied by your small children.
If you reserve the services of an off-site parking amenity, then you can handle the parking issue more efficiently/ All our parking operators are reliable and trustworthy, making sure that quality parking services are being provided to all passengers.
While planning a holiday trip this winter, you can book either meet and greet at Stansted or park and ride according to your budget and parking preferences. If you are looking for cost-effective parking options, then park and ride will do the trick for you.
Park and ride off-site parking service involves these steps: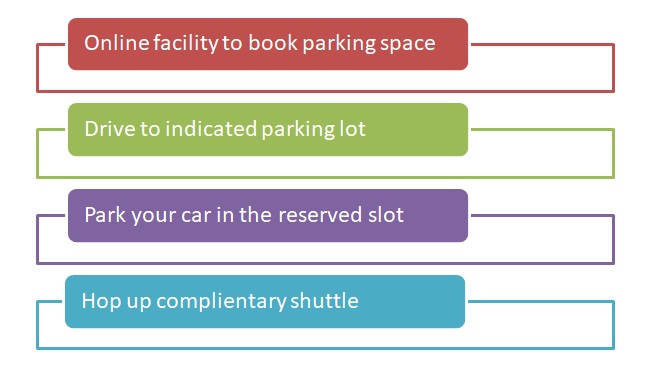 Once you are back, you will reach the parking compound via the shuttle bus service again to receive your car. Check out the condition of your vehicle and once satisfied drive back home with a relieved feeling.
We offer our customers a comparison of cheap airport parking deals from our service providers, browse and select the best one according to your parking requirement.