How to Enjoy Cost Effective Travelling?
Travelling requires a lot of money, that's why most of the people avoid traveling even during vacations. Those planning a recreational trip, try to avoid some services to cut the traveling cost. Instead of worrying about the expenses, you must try to get rid of it by following these simple tips.
There is a lot of airlines offering tickets at affordable rates at all major airports in the UK. Have a look at the deals and packages being offered by different airlines so that you can select the one that seems to be more affordable. Check out long stay parking Gatwick deals to pick the most suitable airport parking option in advance.
Another great idea can be to register yourself with travel deals websites. This practice will keep you updated with all the latest deals and discounts. It really helps you to enjoy luxurious hotel stays and travel packages at reasonable rates.
Prefer to pack items that are essential at the destination. Overpacking means you will be paying extra charges for checking luggage. While heading for long trips, pack your luggage smartly. Prefer to pack one quality pair of shoes along with comfortable clothes. Do not stuff your suitcase with lots of things.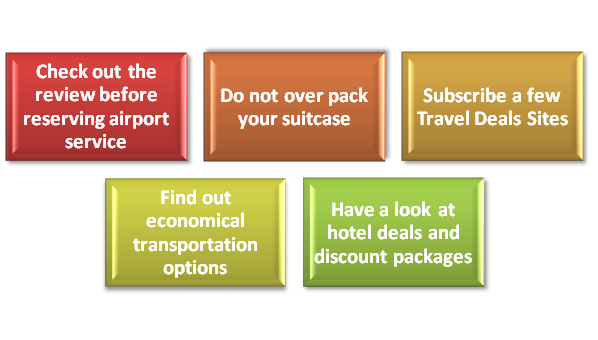 In case you are not satisfied with the third-party travel site for reserving a hotel and flight deals, call directly to the hotel and ask about the best deals available during your traveling dates. It can actually help you to grab deals at must lower rates. Sometimes the hotel wants to fill the rooms at the last minute and with a little bargain, you can book a really good room for you.
From the airport to your hotel/accommodation, prefer to hire a cab service. Before leaving home, make an online search to inquire about the taxi and car renting services operating at your destination so that you can bargain with them directly and get affordable deals.
Image Source: https://www.pexels.com/photo/men-s-white-button-up-dress-shirt-708440/
If you are arriving at the airport in your own car, then don't forget to check out airport parking deals and reserve parking space for your car.